I love having a new outfit or my favorite work outfit to bring me out of the working blues. I often will have a better day if I know I look my best. Plus, you never know who you will run into at the office. I strive to be proud of what I wear because it represents who I am.
I love the color of this cropped trench coat. It is great for Spring. This would be perfect for a more casual day at the office.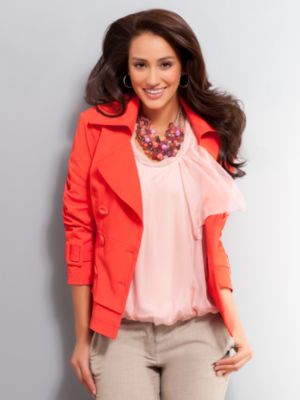 I like wearing wedges to work. More comfortable than typical heels. Only downside is that wedges are usually pretty tall. These are from
Payless
.
A pencil skirt is a must. I like the fact this one from Charlotte Russe has the side detail and is not black.
When I go shopping now I have two different wardrobes, work and fun. I like when I can translate a piece into both wardrobes. It is a double win.